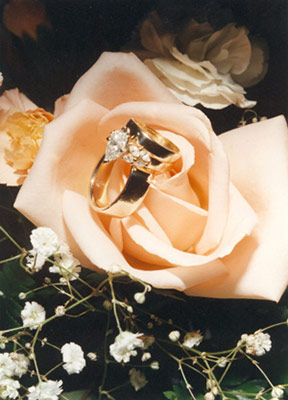 Let the hammered dulcimer music of The Golden Griffon Stringtet enhance your wedding day. The beautiful sounds of the hammered dulcimer, violin, flute and guitar will create a joyful and romantic ambiance for your wedding that you and your guests will cherish forever.

Our vast repertoire contains some of the most beautiful melodies ever written. Favorites we have played for wedding music include:
Amazing Grace
Bach's Jesu, Joy of Man's Desiring
Bach's Minuet in G
Bach's Sheep May Safely Graze
Be Thou My Vision
Beethoven's Ode to Joy
Believe Me If All Those Endearing Young Charms
Carolan's Concerto
Carolan's Draught
Coleman's March
Duett X
The Duke of Kent's Waltz
Edelweiss
Erev Shel Shoshamin
Fanny Poer
Fields of Gold
The Foggy Dew
Gentle Maiden
Give Me Your Hand
The Hole in the Wall
If Ever You Were Mine
Josefins Vals
Judy & Jim's Wedding
Love Is All Around Us
Love Me Tender
The Lover's Waltz
Morning Has Broken
Over the Rainbow
Pachelbel's Canon in D
Planxty George Brabazon
Planxty Hewlett
Purcell's Trumpet Voluntary
Put Your Arms Around Me
The Shepherd's Wife
Somewhere, My Love
Un Canadien Errant
Wagner's Bridal Chorus
The Water is Wide
Well Hall
When I Fall In Love
When You Say Nothing At All
The Wild Rose of the Mountain
Young Jane
. . . plus many, many more.





Ask us about the wedding music you want.
We love special requests!


The Golden Griffon Stringtet also entertains at wedding receptions with music for dining or traditional contra dancing. We frequently play during meals, while guests are still visiting, when a more peaceful atmosphere is desired. For dancing, we can crank up the excitement with lively jigs and reels and traditional dancing that is easy and fun for the entire family. We provide an experienced caller for dance instruction so that everyone can join the fun.
Let The Golden Griffon Stringtet add the beautiful music of the hammered dulcimer to your wedding or reception.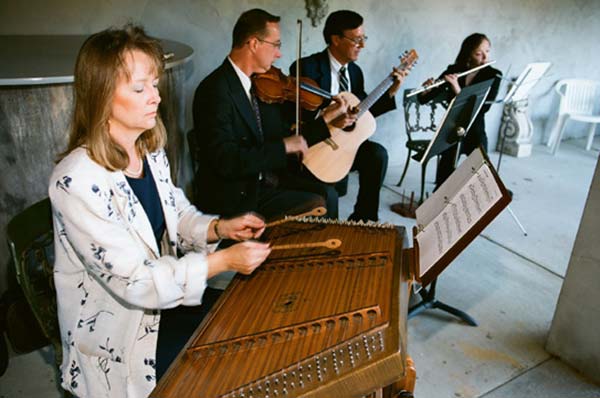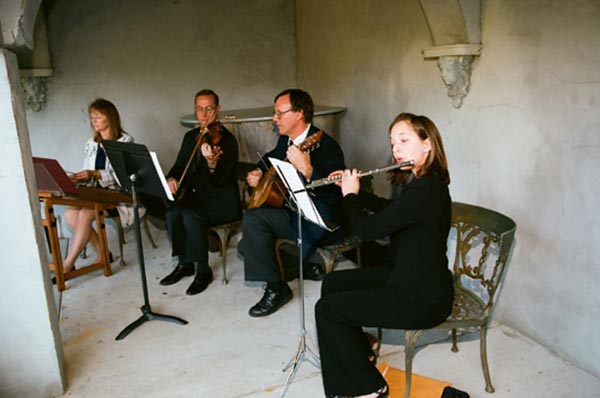 Photos from the Conklin wedding at Garden Park in Holly, Michigan courtesy of Bella Wedding Photography